Viennese Spatula
Regular price

Sale price

$1.75
While we seriously love our
Best Ever Spatulas
for almost any job they, just like your favorite Genie, are just a bit on the short side. 
But, these Viennese Spatulas are PERFECT for scraping down into and the sides of your KA and larger mixing bowls. Just what you need when making those big batches of royal icing!

At this price, you really don't have a reason not to try them and see if you love them as much as we do!  Spatula measures approximately 9.25" long.
Share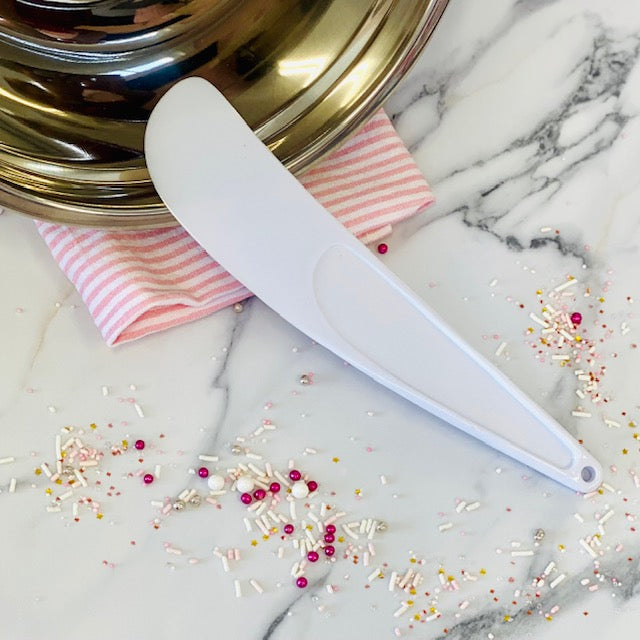 Testimonials

"I got my Easel Genie today! Shipping is SO fast! I've wanted one for so long. Can't wait to use it. Thank you!"

Shannon
"This is a MUST have tool in your cookie decorating tool box!! The fact that you can sharpen it in a traditional pencil sharpener makes it amazing too! Plus, it's name is fun to say over and over!!!"

Catherine
"I would like to apologize to every person I've ever taught before and have given my favorite ingredients. I have now found the ALL TIME BEST MERINGUE POWDER and I'll never use anything else. Thank you Creative Cookier!...The icing comes out so silky and smooth. Seriously! Amazing!"

Elizabeth
"I bought the Air Genie and fell in love with it on the first time using it. I love the fact that I can change the speed of how slow or fast the color comes out. Air Genie has been an awesome game changer for me."

Barbi
"Today is one cookie at a time. Ginny's 'Genie Mini-Mat' and turntable work perfectly for this job!"

Jamie