Genie's Dream Premium Meringue Powder Resealable Poly Pouch
Regular price

Sale price

$25.95
Not all meringue powders are created equally. Genie's Dream Meringue Powder is truly a dream! The texture & taste of your royal icing will amaze you and your customers. Don't take our word for it, try our 2 oz sample pouch and see for yourself.
Already a loyal fan? Try our new 16 oz refill resealable pouch bag. It's perfect for refilling your 1 pound tubs, putting into your own containers or just re-sealing the bag closed!
NOTE: THIS PRODUCT CANNOT BE SHIPPED INTERNATIONALLY
Ingredients: Modified Food Starch, Dried Egg White, Sugar, Gum Arabic, Sodium Aluminosilicate, Citric Acid, Potassium Acid, Tartrate, Vanillin 
CONTAINS: EGGS
Testimonials:
Elizabeth: "I would like to apologize to every person I've ever taught before and have given my favorite ingredients. I have now found the ALL TIME BEST MERINGUE POWDER and I'll never use anything else. Thank you Creative Cookier!...The icing comes out so silky and smooth. Seriously! Amazing!"
Elise:"...I love love love the meringue powder, but ever since I made the switch, I've been eating a lot more icing! I think I subconsciously over-flood now! It tastes so good, but I'm gaining 10 lbs! Thank you for the wonderful product."
Maura: I taught an intermediate level decorating class a few weeks ago. I had a very sweet fellow cookier friend (who is far more advanced) attend. I mixed up my icing with Genie's Dream Meringue Powder. She could not believe how shiny and smooth it was. We started piping and she immediately said, "This really is like a dream! I am ordering right now!" She had been using another brand for years and years. So, job well done! Again, as usual! Thank you for your awesome cookie tools."
Share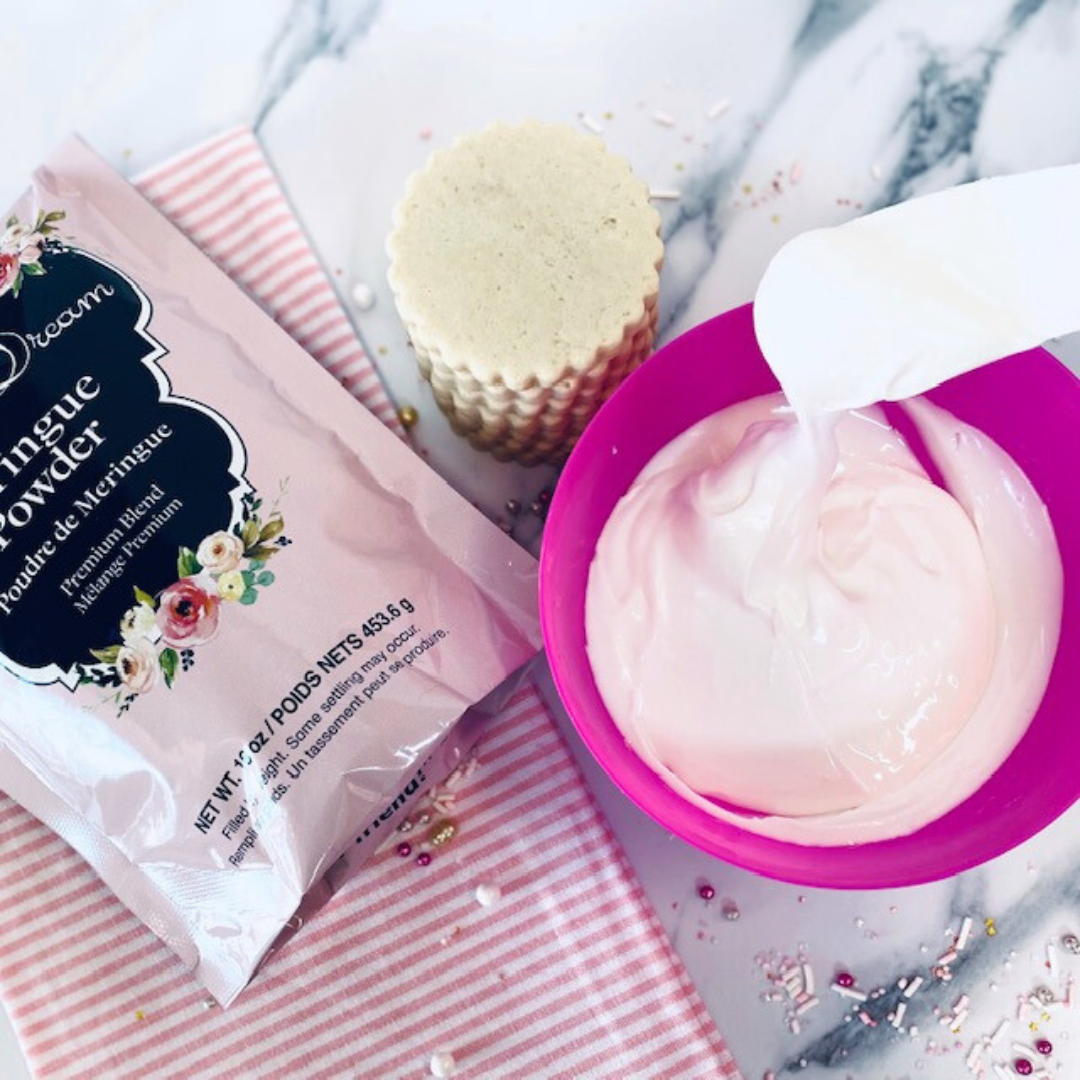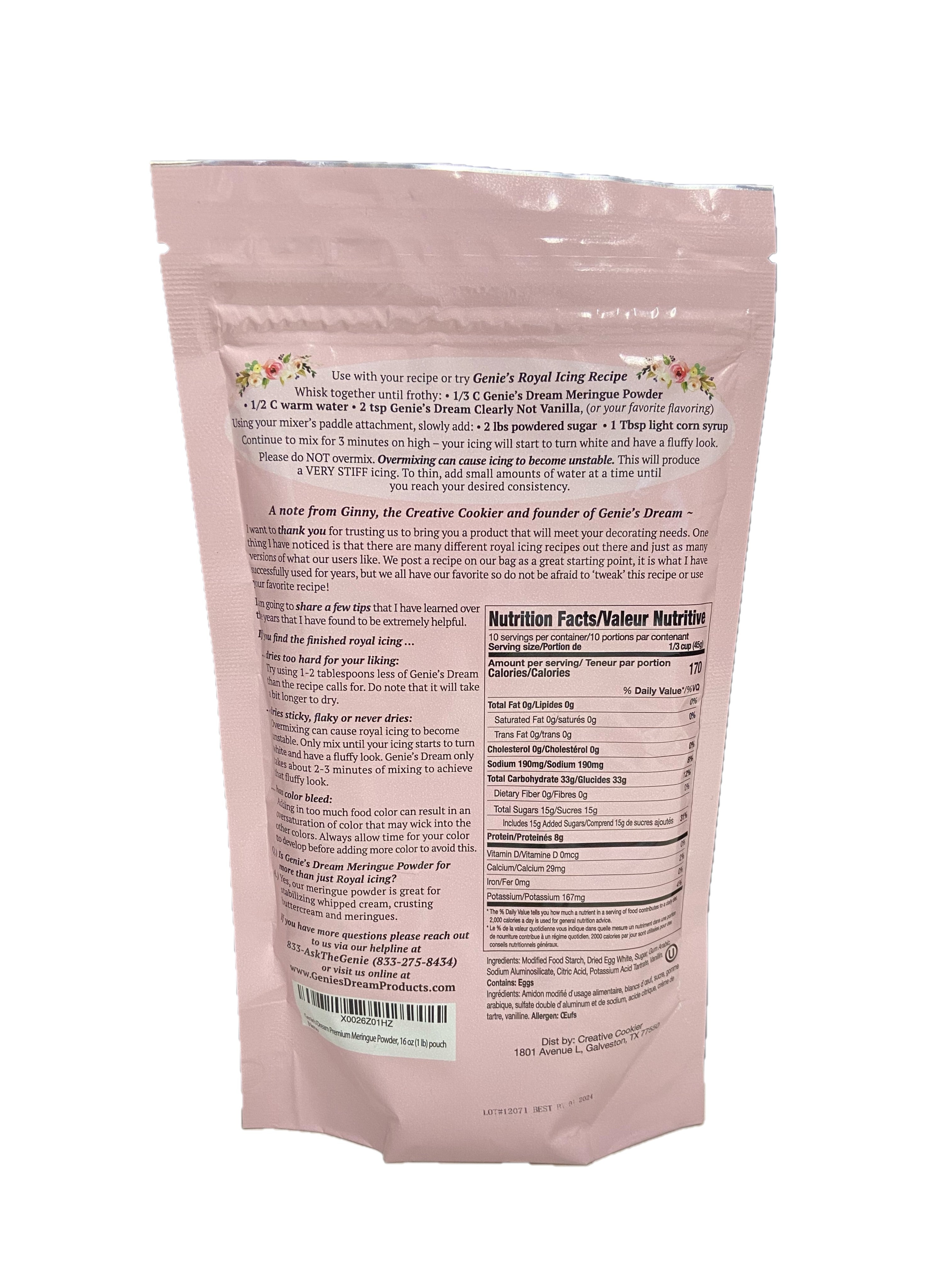 Testimonials

"I got my Easel Genie today! Shipping is SO fast! I've wanted one for so long. Can't wait to use it. Thank you!"

Shannon
"This is a MUST have tool in your cookie decorating tool box!! The fact that you can sharpen it in a traditional pencil sharpener makes it amazing too! Plus, it's name is fun to say over and over!!!"

Catherine
"I would like to apologize to every person I've ever taught before and have given my favorite ingredients. I have now found the ALL TIME BEST MERINGUE POWDER and I'll never use anything else. Thank you Creative Cookier!...The icing comes out so silky and smooth. Seriously! Amazing!"

Elizabeth
"I bought the Air Genie and fell in love with it on the first time using it. I love the fact that I can change the speed of how slow or fast the color comes out. Air Genie has been an awesome game changer for me."

Barbi
"Today is one cookie at a time. Ginny's 'Genie Mini-Mat' and turntable work perfectly for this job!"

Jamie